---

Science Education Directory


A DIRECTORY OF EVENTS AND HYPERLINKS OF
IMPORTANCE TO EDUCATORS PARTICULARLY THOSE IN STANISLAUS COUNTY, CA
Please e-mail any suggested links or suggestions to:
murovs@mjc.edu
This site was originally uploaded to a different URL in 2001.
First major revision, Dec. 2011. Most recent update, 03/11/15
last site check using W3C 01/11/15
Galileo Newton


STEM in Stanislaus County - SCOE
Contact Sean Timmons at SCOE for more information
and sign up for the STEM Education Newsletter
209 238-1336 | stimmons@stancoe.org
https://prezi.com/hwb7y3xu0gry/mission-and-vision-for-stem-education-at-scoe/

Next generation standards - http://www.cde.ca.gov/nr/ne/yr13/yr13rel82.asp
http://www.cascience.org/csta/ngss.asp
http://teacherstryscience.org/
http://www.pbs.org/teachers/stem/
The next 9 sites are old and probably outdated: http://www.nextgenscience.org/
Standards - http://www.cde.ca.gov/be/st/ss/documents/sciencestnd.pdf
Achieve (high school goals) - http://www.achieve.org/achieving-common-core
http://www.achieve.org/achieve-resources-handout
Evaluation and ratings of state science standards -
http://www.edexcellencemedia.net/publications/2005/200512_stateofstatestandards2005/Science%20Standards.FinalFinal.pdf
Framework - http://www.cde.ca.gov/ci/sc/cf/documents/scienceframework.pdf
Information - http://scorescience.humboldt.k12.ca.us/fast/teachers/frame.htm
GEMS correlation to Calif. standards - http://lhsgems.org/CAcorrelations.html
GEMS correlation to state standards - http://lhsgems.org/Standards.html

GEMS Workshops - http://lhsgems.org/gemsworkshops.html
Science Olympiad
National - http://soinc.org/
NORCAL - http://www.norcalscienceolympiad.com/ C
Free with many events open to spectators. (for info., contact cgooulart@stancoe.org)
http://www.scoestudentevents.org/events/regionalscienceoly/index.html
Stanislaus County (elementary level) -
Free with many events open to spectators. (for info., contact cgoulart@stancoe.org )
http://www.scoestudentevents.org/events/elemscienceoly/index.html
Science Fair (For science fair project ideas, jump to Science Fair Ideas)
Science on Screen http://www.thestate.org/about/science-on-screen

Stanislaus County Science Fair - May, 2015, Petersen Event Center, Modesto
http://www.stancoe.org/SCOE/iss/scienceFair/welcome.html (for info., contact stimmons@stancoe.org )
National Intel Science Fair - https://student.societyforscience.org/intel-isef
Google Science Fair - http://www.google.com/events/sciencefair/
DOE Science Bowl - http://science.energy.gov/nsb/
Modesto Area Partners in Science (MAPS) events - http://maps.events.mjc.edu/
https://share.yosemite.edu/view.aspx?i=1E7L
Modesto Junior College Science Colloquium - http://www.mjc.edu/instruction/sme/colloquium.php
https://share.yosemite.edu/view.aspx?i=1EH5
Delta Sierra CREEC - http://www.creec.org/
CSU Stanislaus events - https://www.csustan.edu/calendar-events
UCMerced events - http://events.ucmerced.edu/
Wild Planet Day (MJC Great Valley Museum) - Oct., 2015 - http://www.mjc.edu/instruction/sme/events.php
Educational Science Associations
National Science Foundation - http://www.nsf.gov/
National Science Teachers Association - http://www.nsta.org/
Calif. Science Teachers Association - http://www.cascience.org/csta/csta.asp
American Association for the Advancement of Science - http://www.aaas.org/
CREEC - http://www.creec.org/
K-12 Science Directories and Links
http://www.dmoz.org/Science/Educational_Resources/
http://www.eskimo.com/~billb/edu.html
http://www.energyquest.ca.gov/links/index.php?pagetype=energyed
http://newyorkscienceteacher.com/sci/pages/links/index.php
http://naturalscience.com/ns/nshome.html
http://www.ncsu.edu/servit/bodzin/
http://www.cac.cornell.edu/education/sage.aspx
http://teachscience4all.wordpress.com/category/k-12-general-science/
http://naturalscience.com/ns/nshome.html
http://www.xcitr.org/sites/default/files/xcitr-doc/36/ACS%20IYC%202011%20Materials.pdf
Powerpoint presentations - http://science.pppst.com/


Stanislaus County

CREEC - http://www.creec.org/region6b/
LLNL - http://education.llnl.gov/
The Delta Sierra Science Project - http://www.sjcoescience.org/delta-sierra-science-project.html
State or National
AAAS - http://www.aaas.org/program/project2061
California - http://www.cde.ca.gov/nr/ne/yr15/yr15rel7.asp
https://www.mydigitalchalkboard.org/
California Science Project - http://csmp.ucop.edu/csp/
GEMS - http://www.lhsgems.org/ ,
http://www.lawrencehallofscience.org/gems/doedpr.html
FOSS - http://lhsfoss.org/
NASA - http://quest.arc.nasa.gov/
TERC - http://www.terc.edu/
California summer science programs - http://cosmos.ucdavis.edu/other.htm

Regional Science and Technology Centers and Museums (and zoos)
(within a 2 hour drive of Stanislaus County)
Bay Area Discovery Museum, Sausalito - http://www.baykidsmuseum.org/
Calif. Acad. of Sciences, S.F. - http://www.calacademy.org
Chabot Space & Science Center, Oakland - http://www.chabotspace.org/index.htm
Children's Creativity Museum, S.F. - http://creativity.org/
Children's Discovery Museum, San Jose - http://www.cdm.org/index.asp?f=1
Coyote Pt. Curiodyssey Museum, San Mateo - http://www.curiodyssey.org/
Discovery Center, Fresno - http://www.thediscoverycenter.net/
Discovery Museum, Sacramento - http://www.thediscovery.org/
Exploratorium, S.F. - http://www.exploratorium.edu/
Explorit, Davis - http://www.explorit.org/
Fossil Discovery Museum, Madera - http://maderamammoths.org/
Great Valley Museum, Modesto - http://www.mjc.edu/instruction/sme/gvm/
Lawrence Hall of Science, Berkeley - http://www.lawrencehallofscience.org/
LLNL Discovery Center, Livermore - https://www.llnl.gov/community/discovery-center
Lindsay Wildlife Museum, Walnut Creek - http://wildlife-museum.org/
Long Marine Lab, UCSC - http://seymourcenter.ucsc.edu/
Marine Mammal Center, Sausalito - http://www.marinemammalcenter.org/
Monterey Bay Aquarium, Monterey - http://www.montereybayaquarium.org/
Randall Museum, S.F. - http://www.randallmuseum.org/
San Luis Wildlife Refuge - http://www.fws.gov/refuge/san_luis/
Visitor Center - http://www.fws.gov/refuges/news/NewVisitorCenteratSanLuisRefuge_10172011.html
Serpentarium, Lodi - http://www.snakemuseum.com/
Six Flags Discovery Kingdom, Vallejo - https://www.sixflags.com/discoverykingdom
The Tech Museum of Innovation, San Jose - http://www.thetech.org
World of Wonders, Lodi - http://wowsciencemuseum.org/
Zoos
Applegate Park Zoo, Merced - http://www.cityofmerced.org/depts/parks_n_community_services/applegate/default.asp
Folsom City Zoo Sanctuary,Folsom - http://www.folsom.ca.us/depts/parks_n_recreation/zoo/
Happy Hollow Park and Zoo, San Jose - http://www.hhpz.org/
Chafee Zoo, Fresno - https://www.fresnochaffeezoo.org/
Micke Grove Zoo, Lodi - http://www.mgzoo.com/
Oakland Zoo, Oakland - http://www.oaklandzoo.org/
Sacramento Zoo, Sacramento - http://www.saczoo.org/
San Francisco Zoo, S.F. - http://www.sfzoo.org/
Wildlife Preserves (check for visitation limitations)
Animal Ark, Reno - http://animalark.org/
ARK 2000, San Andreas - http://www.pawsweb.org/
B. Bryan Preserve, Point Arena - http://bbryanpreserve.com/
Cat Haven, Dunlap - https://www.cathaven.com/
Safari West, Santa Rosa - http://www.safariwest.com/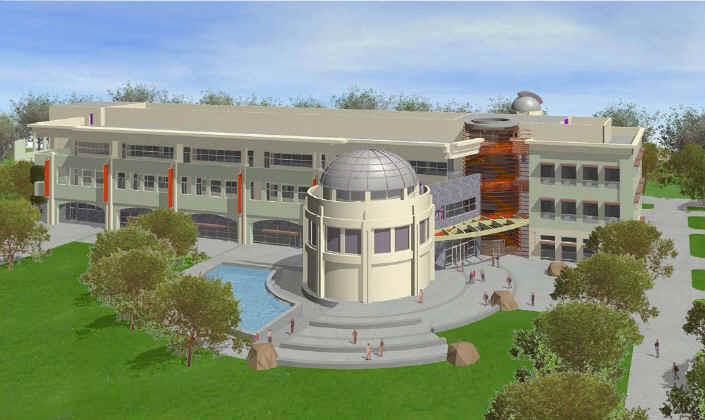 Modesto Junior College Science Center - opened in Fall, 2014
The center houses the Science area and the Great Valley Museum and includes:
a planetarium, observatory, science sphere, Foucault pendulum,
interactive periodic table, outdoor education area

For those interested in contributing to the improvement of science education
in our area, please contact the Great Valley Museum. The Science,
Mathematics and Engineering Division at MJC is seeking ways to improve
the Great Valley Museum, MAPS, SEEK, the Science Colloquium, outdoor education area and the MJC Earthday. Contributions received from sponsorship
of an element in our new interactive periodic table will help the SME Division expand its efforts to improve science literacy in our area.
National and International Science and Technology Centers and Museums
Association of Science and Technology Centers -
http://www.astc.org http://www.astc.org/about-astc/about-science-centers/find-a-science-center/
http://www-2.cs.cmu.edu/afs/cs/usr/mwm/www/sci.html

Science Sites and Directories by Discipline or Topic
also see next category for Science Activities and Teacher Resources
General Science
http://teachscience4all.wordpress.com/category/k-12-general-science/
http://naturalscience.com/ns/nshome.html
Powerpoint presentations - http://science.pppst.com/

Science Activities and Teacher Resources
also see previous category for Science Sites and Directories by Discipline
http://www.acs.org/content/acs/en/education/resources/k-8.html
http://learningcenter.nsta.org/?lid=tnavhp
http://www.project2061.org/
http://www.ncsu.edu/servit/bodzin/
http://www.sciencebob.com/index.php
http://school.discoveryeducation.com/schrockguide/sci-tech/scigs.html
http://www.goenc.com/
http://libguides.asu.edu/content.php?pid=21944&sid=159369
http://www.discoveryeducation.com/teachers/
http://pbskids.org/zoom/activities/sci/
Science Fair Ideas
https://www.titlemax.com/articles/title-pros-tinkering-guide/
http://www.sciencebuddies.org/
http://www.sciencebuddies.org/science-fair-projects/project_ideas.shtml
http://school.discoveryeducation.com/sciencefaircentral/
http://www.sciencefairadventure.com/
http://www.sciencefair-projects.org/chemistry-projects/index.html
http://www.ipl.org/div/projectguide/
http://www.iconicdisplays.com/Science-Fair-Display-Guide.html
Science Literacy
http://murov.info/PPTPreshows.htm http://murov.info/Scienceliteracyquiz.ppt
http://www.csmonitor.com/Science/2011/1209/Are-you-scientifically-literate-Take-our-quiz/
Composing-about-78-percent-of-the-air-at-sea-level-what-is-the-most-common-gas-in-the-Earth-s-atmosphere
http://science.nsta.org/enewsletter/2012-01/web_high.htm?utm_source=
enewsletter&utm_medium=email&utm_campaign=HSSciClassJanuary2012
http://science.nsta.org/enewsletter/2012-01/journalarticles_high.htm?utm_source=
enewsletter&utm_medium=email&utm_campaign=HSSciClassJanuary2012
Anthropology
http://www.library.illinois.edu/sshel/anthropology/index.html
http://www.kidspast.com/world-history/0002-anthropologists.php
Astronomy and Space
http://nasawavelength.org/
http://cse.ssl.berkeley.edu/SEGway/
http://www.phy.duke.edu/~kolena/astroteach.html
http://planetquest.jpl.nasa.gov/resources/resources_index.cfm
http://www.planetsforkids.org/

Biology
http://www.biologycorner.com/
http://www.biology-resources.com/
http://www.csun.edu/science/biology/index.html
Brain - http://science-education.nih.gov/customers.nsf/HSBrain?OpenForm
Human Genome Project
http://www.ornl.gov/sci/techresources/Human_Genome/home.shtml
http://www.genome.gov/10001772
Marine Biology - Jason Project - http://www.jason.org/
whales - http://whale.wheelock.edu/Welcome.html
dental anatomy - http://www.adc-fl.com/a-guide-to-dental-anatomy/

Chemistry
http://murov.info/webercises.htm
contains list of other chemistry directories, chemistry
demonstrations sites, experiments at home, etc.
http://murov.info/chemhome.pdf
polymers - http://www.polymer-search.com/covalent/science-teachers-polymer-education-guide.html
cleaning agents - http://www.blackmoldremoval.com/chemistry-behind-cleaning/
Earth Sciences
http://www.geosociety.org/educate/resources.htm
http://geology.com/teacher/
http://education.usgs.gov/
http://www.consrv.ca.gov/cgs/information/pages/edrescenter.aspx
https://www.teachervision.com/earth-sciences/teacher-resources/6613.html
http://www.pbs.org/wgbh/nova/search/results/page/1/include-teachers/only?&facet[]=dc.subject_teacher%3A%22Earth+Science%22
Oceans - http://seawifs.gsfc.nasa.gov/OCEAN_PLANET/HTML/search_educational_materials.html
http://www.globe.gov/
Gardening - http://www.kidsgardening.org/
Water Related Activities
http://water.usgs.gov/education.html
http://www.water.ca.gov/education/
Live from Antarctica - http://quest.arc.nasa.gov/antarctica/index.html

Environmental Sciences
http://www.creec.org/programs

Physics
http://www.aapt.org/Resources/
http://www.csun.edu/science/physics/index.html
http://www2.phy.ilstu.edu/ptefiles/
http://free.ed.gov/?s=physics
http://www.mrwaynesclass.com/teacher/index.html
http://home.messiah.edu/~barrett/phy_ind.htm
Paul Doherty, Exploratorium - http://www.exo.net/~pauld/
nuclear information - http://nuclearconnect.org/in-the-classroom/for-teachers/reactions
Experiments at Home
http://murov.info/chemhome.pdf
https://householdquotes.co.uk/science/
https://onlinemasters.ohio.edu/masters-electrical-engineering/electrical-engineering-experiments-for-kids/
http://www.reachoutmichigan.org/funexperiments/agesubject/chemistry.html
http://scifun.chem.wisc.edu/HOMEEXPTS/HOMEEXPTS.HTML
http://a2zhomeschooling.com/explore/chemistry_kids/chemistry_experiments_at_home/
http://chemistry.about.com/cs/homeexperiments/
http://reekoscience.com/
http://www.thecatalyst.org/m05demos.html
http://www.chymist.com
http://www.creative-chemistry.org.uk/index.htm
http://www.schoolofabraham.com/chemistryforkids.htm
http://www.chem4kids.com/
http://portal.acs.org/portal/acs/corg/content?_nfpb=true&_pageLabel=PP_TRANSITIONMAIN&node_id=878&use_sec=false&sec_url_var=region1
http://www.sciencebob.com/index.php
http://science-mattersblog.blogspot.com/
http://www.homeadvisor.com/article.show.Science-Experiments-for-All-Around-Your-Home.17372.html
http://science4fun.info/



Science Resource Personnel in Stanislaus County
This section is still undergoing an update
Astronomy
William Luebke (Professor Emeritus of Astronomy - MJC) - luebkew@yosemite.edu

Biology

Richard Anderson (Professor Emeritus of Biology - microbiology - MJC) - andersonr@yosemite.edu
Michele Monlux (Professor of Biology - human biology, anatomy and physiology- MJC) -monluxm@mjc.edu

Chemistry

Steve Murov - (Professor Emeritus of Chemistry - MJC) murovs@yosemite.edu
http://murov.info

Geology
Garry Hayes - Professor of Geology - MJC) - hayesg@yosemite.edu
http://geotripper.blogspot.com/2013/01/science-on-screen-contact-january-27.html

Physics
Ken Meidl - Professor of Physics and Astronomy - MJC) - meidlk@yosemite.edu
Science Materials

A. Available from Stanislaus County Office of Education
Starlab: Starlab is a portable planetarium, inflated by forced air, which allows for images
to be projected on the inside ceiling. Starlab is large enough to accomodate classes of thirty
two students. Workshop training provides participants with the basic knowledge for setting up,
using the projector, and tearing down Starlab. More information about Starlab is available at the
Starlab website. Two Starlabs are available at SCOE. http://starlab.com/

B. Commercial Sources of Science Supplies
American Science and Surplus - http://www.sciplus.com/
Arbor Scientific - http://www.arborsci.com/
Carolina - http://www.carolina.com/
Delta Education - http://www.delta-education.com/
Dry Ice - Jack Frost - 1440 Coldwell Ave, Modesto, 209 524-3128 http://arcticglacier.com/
Edmund Scientific - http://www.scientificsonline.com/
Educational Innovations - http://www.teachersource.com/
Exploratorium - https://transaction.exploratorium.edu/store
Flinn Scientific - http://www.flinnsci.com/
Frey Scientific - https://store.schoolspecialty.com/OA_HTML/ibeCCtpSctDspRte.jsp?minisite=10029
GEMS books - http://www.lhsgems.org/
Harbor Freight Tool - 212 N-Ninth, Modesto, 209 549-1312, hand lens, etc.
http://www.harborfreight.com/
Liquid Nitrogen - Modesto Welding - http://www.modestoweldingproducts.com/
Museum Tour - http://www.museumtour.com/
Nasco West - 4825 Stoddard Rd, Modesto, 209 545-1600 - http://www.enasco.com/
Oriental Trading Company - http://www.orientaltrading.com
Raft - http://www.raft.net/
Sargent-Welch - https://www.sargentwelch.com/
Sempco, Inc. - http://www.sempcoinc.com/
Steve Spangler - http://www.stevespanglerscience.com/
Ward's Natural Science - http://wardsci.com/
National Public Radio Science - http://www.sciencefriday.com/
NOVA teacher information - http://www.pbs.org/wgbh/nova/teachers/
Symphony of Science - http://symphonyofscience.com/
Modesto Area Partners in Science (MAPS) events - http://maps.events.mjc.edu/
https://share.yosemite.edu/view.aspx?i=1E7L
Modesto Junior College Science Colloquium - http://www.mjc.edu/general/news/eventscalendar.html
https://share.yosemite.edu/view.aspx?i=1EH5
All images included on this site are in the public domain and have been taken from
http://commons.wikimedia.org/wiki/Category:Pictures_and_images
Images are listed below in order of appearance. To find public domain images
at the above site, enter the topic of interest followed by public domain.
http://commons.wikimedia.org/wiki/File:Galileo-picture.jpg
http://commons.wikimedia.org/wiki/File:Sir_Isaac_Newton.jpg
http://commons.wikimedia.org/wiki/File:Darwin_Profile.JPG
http://commons.wikimedia.org/wiki/File:Einstein_1921_portrait2.jpg
http://www.yosemite.edu/bond/mjc/science/MJC%20Science%20&%20GVM%20Presentation.pdf
http://www.yosemite.edu/bond/mjc/science/MJC%20Science%20Community%20Center%20May%202010.pdf
http://commons.wikimedia.org/wiki/File:People_2.jpg
http://commons.wikimedia.org/wiki/File:SIRTF_ir_2.jpg
http://commons.wikimedia.org/wiki/File:Miridae_SEM_3.jpg
http://commons.wikimedia.org/wiki/File:Water_molecule.svg
http://commons.wikimedia.org/wiki/File:Ceratosaurus2.jpg
http://commons.wikimedia.org/wiki/File:Puu_oo.jpg
http://commons.wikimedia.org/wiki/File:Rachel-Carson.jpg
http://commons.wikimedia.org/wiki/File:Atmospheric_carbon_dioxide_concentrations_and
_global_annual_average_temperatures_over_the_years_1880_to_2009.png
http://commons.wikimedia.org/wiki/File:McCarty_Glacier.jpg
http://commons.wikimedia.org/wiki/File:HCAL_Prepared_for_insertion.jpg
http://en.wikipedia.org/wiki/File:Marie_Curie_c1920.png
Science Degree Programs
Masters - http://mastersinscience.org/
Site started 12/06/01 and finally updated for the first time on 12/01/11. Hit counter restarted on 7/26/12, last update 04/15/17